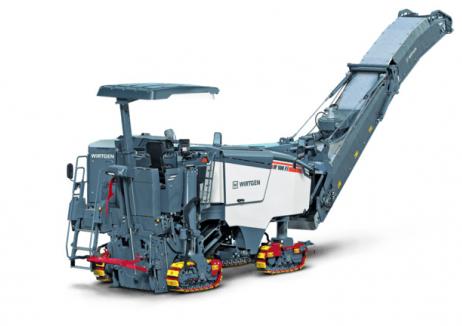 Our cold milling machine is ideal for removing pavement layers or milling tie-ins as part of road rehabilitation projects.
Detachable loading conveyor and fold-in support wheel are standard features.
Key Data
Milling width 1,000 mm
Milling depth 0 - 300 mm
Engine power 155 kW / 211 PS
Operating weight, CE * 14,250 daN (kg)
Milling drum drive mechanical
Number of wheels 4
Travel drive hydraulic / all-wheel
* Weight of machine with half-full water tank, half-full fuel tank, driver (75 kg) and tools.